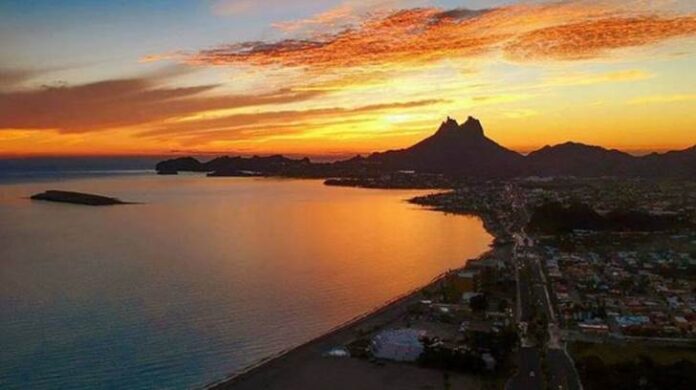 San Carlos Sonora is a hidden gem in the state of Sonora, Mexico. It is a small beach town that offers stunning natural scenery, a peaceful atmosphere, and ecotourism activities. Whether you are looking for relaxation, adventure, or culture, San Carlos has something for everyone. Here are some of the best things to do and see in San Carlos Sonora Mexico 2023:
Enjoy the Beaches
San Carlos has some of the most beautiful beaches in the Sea of Cortez. You can swim, snorkel, scuba dive, fish or just sunbathe on the soft sand. Some of the most popular beaches are Algodones, Los Algodones, Piedras Pintas, and San Francisco. You can also take a boat trip to San Pedro Nolasco Island, a natural sanctuary for sea lions.
Visit the Port of Guaymas
Guaymas is the main city in the municipality of Guaymas, which includes San Carlos. It is a historic port that has a charming boardwalk, where you can enjoy a beautiful sunset and the best seafood in the state. You can also visit the local markets where you will find a variety of handicrafts. Guaymas also has some cultural attractions, such as the Plaza de los Tres Presidentes, the Casa de la Cultura and the Museo de la Perla.
Explore the Barajitas Canyon
Barajitas Canyon is an extraordinary place surrounded by mountains, deserts, and beaches. It is an ecotourism development with several entertainment possibilities, such as kayaking, fishing, sailing, hiking, cave exploration, and nature observation. You can also stay in cabins and use a telescope to admire the stars.
Attend the Festivals and Events
San Carlos Sonora has a lively calendar of festivals and events throughout the year. Some of the most notable ones are:
The Festival del Mar Bermejo: A celebration of the anniversary of The Battle of Guaymas, which occurred on July 13, 1854. It features dance, theater, cinema, and music at various locations in Guaymas and San Carlos.
The International Billfish Tournament: A fishing competition that attracts anglers from all over the world. It takes place in July at the Marina San Carlos.
The Beerfest: A festival that showcases local and national craft beers, as well as live music and food trucks. It takes place in July at the Club Duo Marinaterra.
The Ladies International Fishing Tournament: A fishing tournament exclusively for women. It takes place in May at the MarinaTerra Hotel.
How to Get There
San Carlos Sonora is located about 120 km south of Hermosillo, the capital of Sonora. You can fly to either Hermosillo or Ciudad Obregon and then take a bus or rent a car to get to San Carlos. The approximate travel time will be two hours.
When to Go
San Carlos Sonora has a warm and dry climate, with an average temperature of 32ºC. The best time to visit is from October to May when the weather is cooler and less humid. The rainy season is from September to October.
San Carlos Sonora Mexico is a destination that will surprise you with its natural beauty, tranquility, and diversity. It is a perfect place to escape from the hustle and bustle of everyday life and enjoy a relaxing vacation. Don't miss this opportunity to discover one of the best-kept secrets of Sonora!
Source: Secretaría de Turismo de Sonora
---