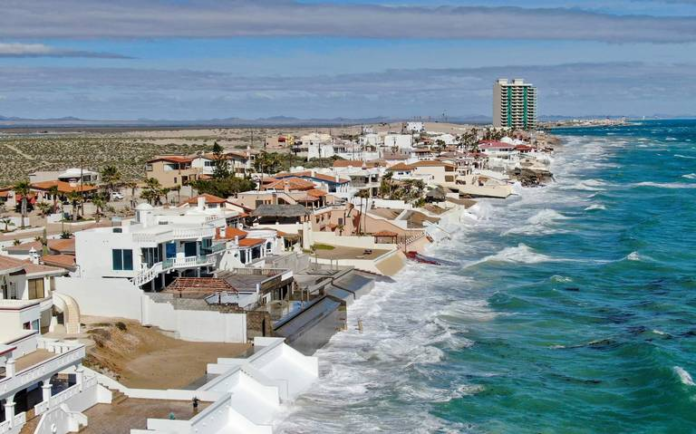 Puerto Peñasco is one of the most appreciated tourist destinations in the State of Sonora and is located at the high point of the Sea of Cortez and mainly receives visitors from north of the border as it is the closest beach destination to the US cities of Tucson and Phoenix.
Whether you're going on vacation, relaxing or partying in Rocky Point, Rocky Point is one of the top 9 summer fishing destinations according to experts at Fishing Booker, the largest online platform for learning and booking fishing trips in the United States.
When it comes to fishing, the summer season is always the most attractive, due to its warm and sunny weather which is perfect for enjoying the water, especially for fishermen.
Fishing Booker noted that Puerto Peñasco is ideal for trying anything from beach and pier fishing to deep sea fishing where you can catch species like Halibut, Mahi Mahi, Tuna, and Marlin.
Whether it is an adventure on the coast or offshore, the platform recommends that any fishing enthusiast visit this beach in Sonora:
Puerto Penasco, Mexico
Cape Canaveral, Florida
Montauk, New York
Danbury, Connecticut
Shenandoah County, Virginia
Ogallala, Nebraska
Bryce Canyon Country, Utah
Lake Buchanan, Texas
US Virgin Islands
Finding a tourist destination like Puerto Peñasco on a list that is shared internationally only confirms once again that Sonoran beaches can captivate anyone, as their combination of sea and desert never disappoints.
What else is there to do in Puerto Peñasco?
If you are interested in visiting this beach but not exactly to practice fishing, you should know that it has a beautiful boardwalk where you can appreciate the best sunsets as well as a pleasant walk that serves as relaxation while you visit the wide variety of craft shops and souvenirs and food stalls.
In the same way, you can simply enjoy a day at the beach, among which Sandy Beach is the best known in the area and has the most popular restaurants and incredible hotels.
Finally, Puerto Peñasco is the right place for those who enjoy extreme sports, since you can learn and practice surfing, ride a banana boat, jet sky, rent a boat, play golf, among others.
Source: El Sol de Hermosillo