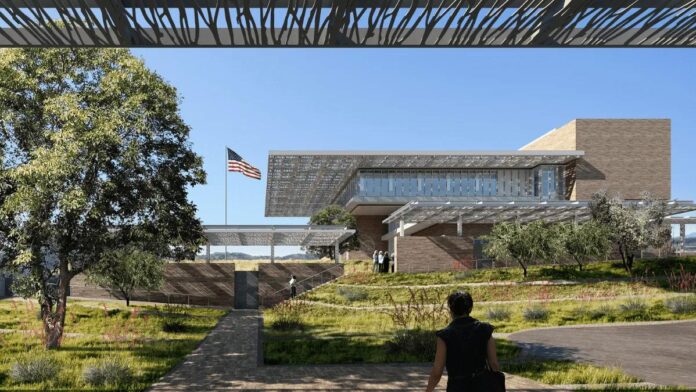 If you are looking for work, you can work at the United States Embassy and you have until June 30 to apply.
You can apply to this vacancy only if you have completed high school
Through social networks, the United States Embassy reported that the United States Consulate in Nogales, Sonora, finds a vacancy to work directly with them. Remember that working in an embassy has several benefits that other workplaces cannot provide, such as traveling around the world, among others. The vacancy at the United States Consulate offers more than 300,000 pesos a year, so if you want to apply, we will tell you the necessary requirements to send your corresponding documents before June 30.
According to the data of the work in the Consulate of Nogales, the candidate must begin to work within a reasonable period of time, approximately four weeks, from the receipt of the authorization and/or authorizations/certifications from the agency or its application may end. In addition, the vacancy is open to the public and the work schedule is full time, so read the requirements and description of the position very well.
Works at the US Consulate in Nogales, Sonora
On the official employment page of the United States in Mexico, in the Department of Diplomacy a vacancy was opened to be Surveillance Detection Coordinator, whose annual salary is 321,013 pesos. Primary duties include providing daily supervision of the SD Program; timely analysis of notable events and receiving daily reports for which he is responsible for analyzing, translating and entering daily data into the Security Incident Analysis and Management System (SIMAS). The SDC provides direct supervision of up to two SD Program Technicians (if applicable) and up to two SD Guard Supervisors and indirect supervision of up to six SD Guards.
Requirements are a minimum of two years of military, law enforcement or private security experience including six months of investigative experience. Six months of supervisory experience is also required. You need to have completed high school and a good knowledge of English and Spanish, have a valid and current driver's license.
In addition to the attractive salary, you will have health insurance, you will be granted holidays in the United States and Mexico, 17 days of vacation per year starting, which is progressively increasing, affiliation to the IMSS, AFORE and Infonavit, as well as the opportunity to travel abroad for training, etc. If you want to know where you can apply, you must enter the official page and see how the selection and hiring process will be done.
Source: Escapada