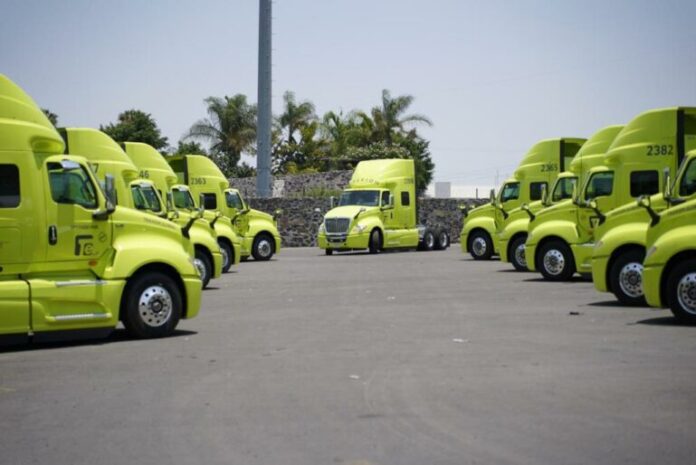 NOGALES, SONORA.- Traxion officials said the acquisition is part of a plan to offer door-to-door cargo brokerage services in the U.S. as freight volumes from Mexico to the United States continue to rise because of nearshoring of manufacturing plants to the country.
"With this acquisition, Traxion moves forward with its expansion plans into the United States, particularly in domestic and cross-border cargo services," Aby Lijtszain, Traxion's founder and president, said in a news release. "With the integration of BBA Logistics, Traxion strengthens its strategic position to continue to capitalize on opportunities brought by the nearshoring phenomenon."
BBA Logistics is an asset-light, cross-border, door-to-door logistics brokerage founded in 2018 by Jose Balderrama.
"We are pleased to announce that we have reached an agreement to be a part of Traxion, a leading company in the market," officials for BBA Logistics said in a statement. "This transaction represents a great opportunity for our company and our clients, as it will allow us to expand our services and improve our ability to meet their needs."
BBA Logistics offers cross-dock, transporting, loading, storage, and other logistics services for clients. In addition to Las Vegas, it has facilities in Nogales, Arizona; Los Mochis, Mexico; and Mexico City.
BBA Logistics handles more than 15,000 annual shipments in the U.S. and Mexico, including dry van, refrigerated, and flatbed freight.
In a statement sent to the Mexican Stock Exchange (BMV), publicly traded Traxion said BBA Logistics is expected to generate revenues of approximately $22 million a year.
Traxion officials also expect commercial synergies between BBA Logistics and Traxporta, the company's digital brokerage app for domestic cargo.
Traxion, founded in 2011, is one of the country's largest transportation and logistics companies, with 9,974 power units and 21,000 employees. The company has more than 1,000 clients and operates about 7 million square feet of warehouse space across Mexico.
In September, Traxion also acquired V-Modal, a railway logistics firm, for about $6 million. That boosts Traxion's rail coverage in Mexico and expands its service capabilities to the U.S. and Canada, the company said in a news release.
Source: FreightWaves
---