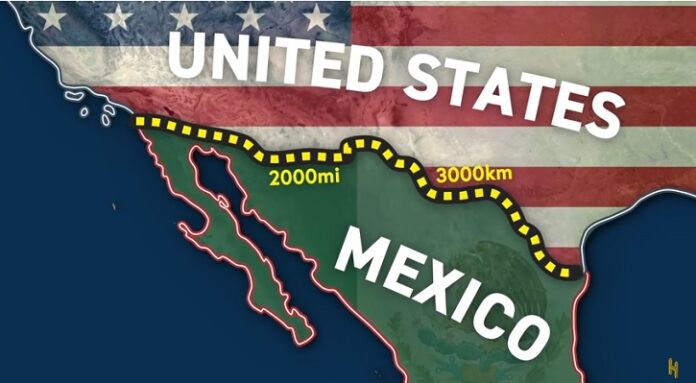 This is the story of a border town that 'forgot' it was part of the US
Rio Rico is an unincorporated community and census-designated place in Santa Cruz County, Arizona, United States. The population was 18,962 at the 2010 census.
In 1967 the residents of this small US-Mexico border town discovered they weren't Mexican citizens but were actually American.
For years everyone had assumed Rio Rico was part of Mexico because it lay south of the river that forms the border. During the 1920s, when Prohibition was extended through the US, Rio Rico became known for drinking, gambling, and prostitution. 
Rio Rico is located in Santa Cruz County, north of Nogales at the confluence of Sonoita Creek and the Santa Cruz River.
According to the United States Census Bureau, the community has a total area of 62.3 square miles (161.2 km2), all land.
Source: Youtube
---