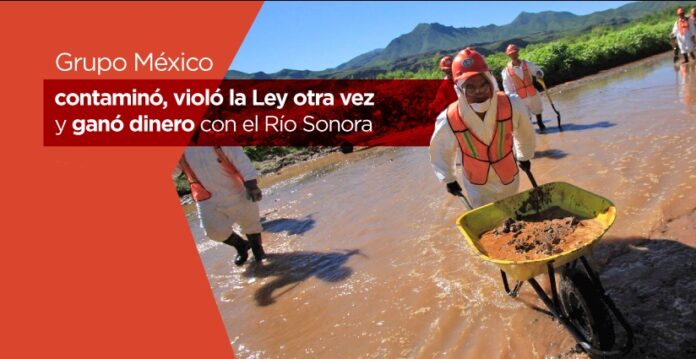 Mexican mining and transportation conglomerate Grupo Mexico sent a proposal to the interior ministry to establish a work group to address contamination of the Bacanuchi river in Mexico's northern Sonora state, President Andres Manuel Lopez Obrador said on Wednesday, October 18th.
There is willingness from the firm to clean up the river and care for those affected, Lopez Obrador added in a regular press conference, after his government deemed a previous remediation plan insufficient.
Nine years ago, a toxic mining acid spill into the river became one of the country's worst ecological disasters.
Mexico's environment minister said earlier this month the spill was caused by "negligence," and accused the miner of failing to restore the river's water and soil. Grupo Mexico also provided just half of the funds needed for restoration works, she alleged.
Grupo Mexico has said its previous restoration work in the river succeeded.
"The alleged findings from tests presented (by the government) have no link to the 2014 event. They omit current sources of pollution such as illegal mining (and) the discharge of untreated sewage," Grupo Mexico said in a statement earlier this month.
Lopez Obrador and the conglomerate – headed by one of Mexico's wealthiest men, German Larrea have clashed in recent months, with the government occupying one of Grupo Mexico's rail lines in southern Mexico.
Source: El Financiero