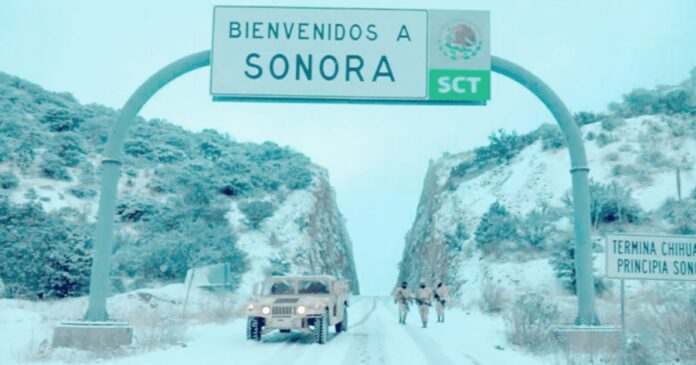 Municipalities in the northern, northeastern and mountain regions of Sonora could experience, in extreme cases, temperatures of 10 to 20 degrees below zero.
Due to the effects of the El Niño phenomenon in Sonora, the winter will be colder than in previous seasons, to which unusual rains and snowfall are forecast for the entity, with a possibility range of between 90 and 95 percent that the phenomenon is present throughout the winter season in the state.
Meteorologist Carlos Arias shared that for this season there are 56 cold fronts predicted, of which 4 have already been present, however, these can be felt at the beginning of November or December to extend in the month of March, being the months of January, and February where the cold will be more extreme.
"The forecast so far is especially in the northern, northeastern and mountain municipalities that could reach extreme values of 18 to 20 below zero, especially in the mountain region bordering Sonora and Chihuahua in the highest part in the north can go down to 10 or 12 below zero and rains above normal, we are still in the fall, well something more precise this would be until the beginning of November," he assured.
The meteorologist stressed that this winter will be colder than previous ones, since in past seasons, there was the La Niña phenomenon and since El Niño is present in this winter season, between 9 and 11 winter storms are predicted in addition to more rain than normally with La Niña.
"Usually when there is El Niño in the northwest of Mexico, which would be the southwest of the United States in this case Sonora included, we always generally have very good rain, cold and snowfall above normal so it is very likely that this El Niño its effects last at least according to the current information, until March of next year," he concluded.
Source: Expreso