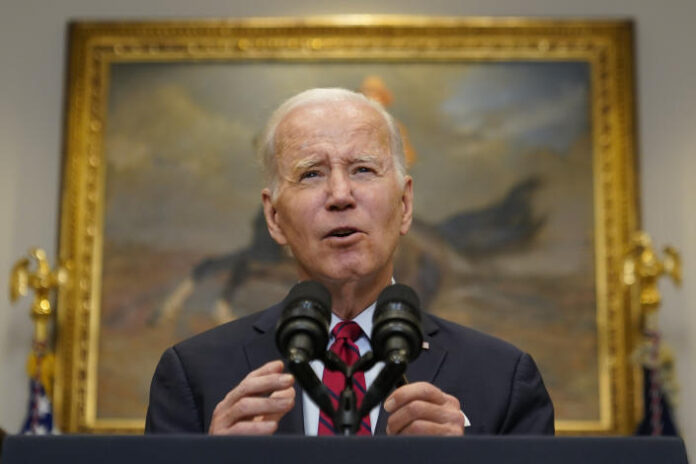 NOGALES, SONORA.- Migrants who entered the U.S. illegally under moonlit skies and waist-deep cold water Friday were devastated to learn they may be sent back to Mexico under expanded limits on the pursuit of asylum.
About 200 migrants who walked in the dark for about an hour to surrender to Border Patrol agents in Yuma, Arizona, included many Cubans — who were stunned to hear that a ban on asylum that previously fell largely on other nationalities now applies just as much to them. Several were political dissidents of the Cuban government who were driven to leave by longstanding fears of incarceration and persecution and a new sense of economic desperation.
President Joe Biden announced Thursday, January 5th, that Cubans, Nicaraguans, Haitians, and Venezuelans will be expelled to Mexico if they enter the U.S. illegally, effective immediately. At the same time, he offered humanitarian parole for up to 30,000 people a month from those four countries if they apply online, pay for their airfare and find a financial sponsor.
Mario Enrique Perez, 32, said he would rather be incarcerated in the U.S. than be returned to Mexico, where, he said, he and his wife endured many slights and poor treatment during a two-month journey across the country. They frequently had to get off buses to avoid shakedowns at government checkpoints, slowing their pace.
The vast majority of Cubans reach the U.S. by flying to Nicaragua as tourists and making their way to the U.S. border with Mexico. Perez said they trade information "like ants" about which routes are safest and easiest, which is why he picked Yuma.
Nelliy Jimenez, 50, said she rode horses on her three-month journey through Mexico to avoid shakedowns at government checkpoints. Her son, whom she described as an active dissident, fled to Spain years ago. She held out in Cuba despite links to her son — even getting jailed during the July 2021 protests — but held out until economic desperation forced her to sell her convenience store in the city of Cienfuegos to finance her trip to the United States.
Source: OEM