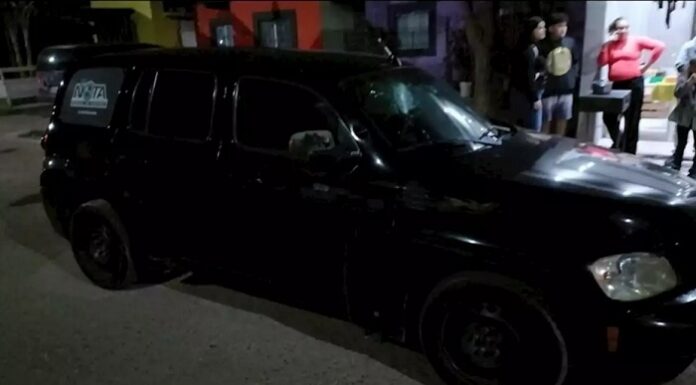 A Mexican journalist was attacked in Mexico on New Year's Day continuing a trend from 2022 that resulted in the deadliest year for journalists in the country in decades.
The media site La Nota Prensa De Sonora said its director, Omar Castro, was attacked but unharmed on the streets of the city of Ciudad Obregon.
When bullets were fired at his sports utility vehicle, Castro was traveling with his daughter and a nephew. The SUV had a La Nota Prensa De Sonora sign on it.
The site reported the attacker shouted, "I'm going to kill you!" It also posted photos of the bullet-scarred vehicle.
La Nota Prensa De Sonora reports mainly on local politics, as well as entertainment and other news.
Sunday's attack, on the first day of 2023, came after Mexico's worst year of killings of journalists in three decades, with at least 15 slayings.
The attack on Castro comes weeks after Mexican journalist Ciro Gomez Leyva was shot by gunmen on a Mexico City street. Leyva survived the attack.
Some journalists have placed blame at the feet of President Andres Manuel López Obrador who has been an outspoken critic of journalists, including Leyva, since taking office in 2018.
"Practically all the expressions of hate toward journalists are incubated, born, and spread in the National Palace," a letter signed by 180 journalists stated after the attack on Leyva. "If President López Obrador does not control his impulses of anger toward critical journalists, the country will enter an even bloodier stage."
President Biden is scheduled to travel to Mexico City on Jan. 9 for a two-day trip meeting with leaders of Mexico and Canada.
Source: Excelsior