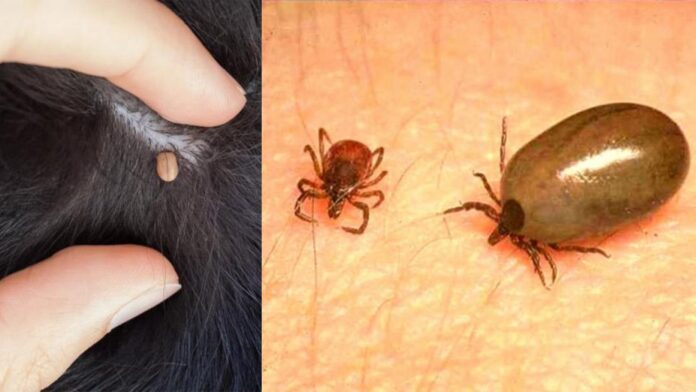 Three cases of rickettsia are recorded in JSN4; a person dies
With the hot season, the population of ticks increases, the transmitter of rickettsia, a disease that can be fatal if it is not attended to.
Three registered cases of rickettsia in the Sanitary Jurisdiction of which an adult died in the Municipality of Bácum, have been presented so far in 2021, reported Dr. Rael García epidemiologist of said demarcation. The cases have been registered in Cajeme, Bácum, and Guaymas. 
The doctor explained that rickettsia is a systemic condition that is transmitted by the bite of a tick infected with the virus and that it affects the whole body with the decrease in platelets, which can be fatal if not treated.
Rael García alerted people who have detected the presence of ticks in their homes and who begin to have a headache, fever, and general malaise, to go to the doctor and mention this situation so that they can establish their case as a suspect of the disease.
In addition, he urged them to take care of pets, not only to give them food and water but to be aware of them and their health.
He specified that those who have been most affected by this disease are those under the age of ten and people over sixty.
Source: tvpacifico.mx