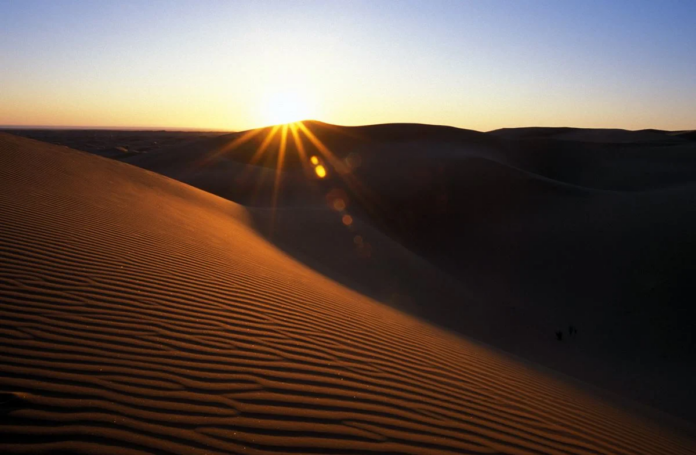 Craters in the desert, giant dunes, and white sand beaches are some of the attractions that you will find in the second largest state in the country
In the northwest of the country, Sonora is the second largest state, surrounded by desert and sea, offering impressive landscapes; It has a great cultural, gastronomic and, above all, natural wealth.
Sonora is home to archaeological remains, rich biodiversity, and extremely important natural destinations. It is also home to various ethnic groups such as the Yaquis, the Seris, the Papagos, and many others.
We made a selection of sites for which it is well worth planning a trip to Sonora. 

Great Altar Desert
This desert is located in the El Pinacate and El Gran Desierto de Altar Biosphere Reserve, near Puerto Peñasco and San Luis Río Colorado. It is a true wonder to behold.
Here a 5,000 square kilometer sea of ​​sand was formed. The Great Altar Desert is the largest area of living dunes in America, according to the reserve's official site. Some of them reach 200 meters in height.
But perhaps the best of its landscapes is El Pinacate, the area of ​​craters with more than 500, formed between 150 thousand and 5 million years ago. This landscape is so special that it was decided to include it in the 200 peso bill.
In fact, this area was declared a World Heritage Site by UNESCO.
The 5 km route takes approximately 3 hours, round trip; however, on its page the reserve describes it with a medium difficulty.
It is only open between the months of October and May, due to the high temperatures.
(Photo: El Universal Archive)
 
Beaches of San Carlos
San Carlos,  Sonora,  was considered in 2011 "the most spectacular ocean view in the world" by National Geographic, according to the Visit Sonora site.
15 kilometers from Guaymas and an hour and a half from Hermosillo, the beaches of San Carlos are part of the fabulous Sea of ​​Cortez. The beaches are surrounded by mountains, impressive cliffs and close to the coastal marine life abounds.
Some of the best beaches in San Carlos:
– Los Algodones Beach: with white sand dunes, which give it its name.
– Playa San Francisco: with gentle waves, where you can take a boat ride and row a kayak.
-Playa Piedras Pintas: the main attraction of this beach, apart from its beauty, is that it does not have nearby hotels, which is why it is the one indicated to give you an adventure getaway.
(Photo: Courtesy of @expedicionamerica)
Kino Bay
Home of the indigenous Seris, this natural wonder of Sonora is one of the most beautiful. It is part of the municipality of Hermosillo and is located approximately one hour from Hermosillo, the capital.
It is called "The Pearl of the Sea of ​​Cortez", surrounded by white sand.
In this same bay is the famous Isla Tiburon and others such as Patos and Alcatraz. To enter Tiburon a special permit is required. Several tour operators offer this cultural trip to learn about Sericulture.
(Photo: El Universal Archive)
Map
Source: eluniversal.com.mx