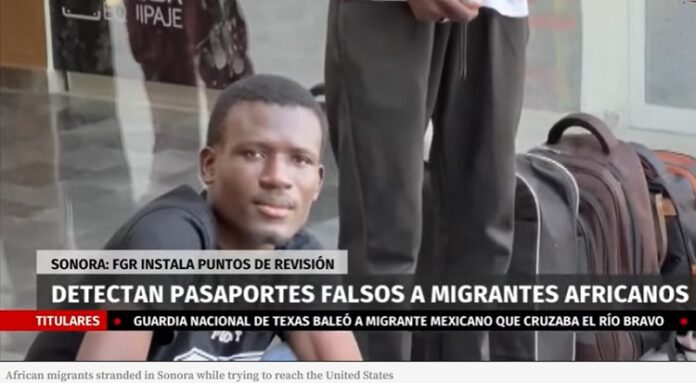 One of the migrants stranded in Hermosillo explained that his journey to the United States began two months ago.
A group of African citizens from Senegal were stranded in Hermosillo, Sonora in their attempt to reach the United States.
Jo, a Senegalese who left his country more than two months ago, said that he decided to undertake a "dangerous" journey due to the economic and political issues that some African countries are going through.
"Greetings, I am from Senegal, I am looking to cross the border of America, to have a better life in the United States," he said.
Senegalese stranded in Sonora estimate that there are dozens of people in this situation since they walk the streets of Hermosillo every day.
Source: Milenio