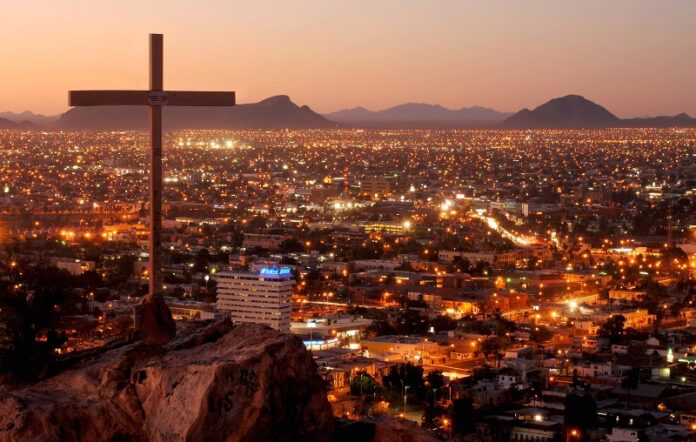 Hermosillo is the capital and largest city of the state of Sonora, located in northwestern Mexico. With a population of 855,563 inhabitants, it is the 16th most populous city in the country and the center of a metropolitan area of 936,263 people. ¹²
Hermosillo has a rich history that dates back to 1700, when it was founded as a series of villages to protect the Spanish expansion from the indigenous groups of the region, such as the Yaquis, Seris, Tepocas, and Pimas Bajos. The city was named after José María González de Hermosillo, a general who fought in the Mexican War of Independence. ³
The city is known as "The City of the Sun" for its sunny and hot climate, with an average annual temperature of 24.7 °C (76.5 °F) and more than 300 days of sunshine per year. Hermosillo is also a cultural and economic hub, with a diverse and dynamic economy that includes industries such as automotive, aerospace, agribusiness, electronics, and tourism.
Hermosillo offers many attractions for visitors, such as:
Cerro de la Campana: A hill that offers a panoramic view of the city and its surroundings, especially at sunset or night.
Parque La Ruina: A cultural and entertainment complex that hosts art exhibitions, concerts, festivals, and a bar.
Estadio Sonora: A modern stadium that hosts baseball games and other events.
Catedral Metropolitana de Hermosillo: A beautiful neoclassical cathedral that dates back to 1877 and is the seat of the Archdiocese of Hermosillo.
Galerias Mall: The largest shopping mall in the city, with a variety of stores, restaurants, and cinemas.
Centro Ecologico de Sonora: A zoo and ecological park that showcases the flora and fauna of Sonora and other regions of Mexico.
Palacio de Gobierno Sonora: The government palace of Sonora, where the governor's office and other state agencies are located. It features a mural by Alfredo Zalce that depicts the history of Sonora.
Hermosillo is a city that combines tradition and modernity, culture and nature, history and innovation. It is a city that invites you to discover its charms and enjoy its warmth.
Source: Turismo Sonora
---