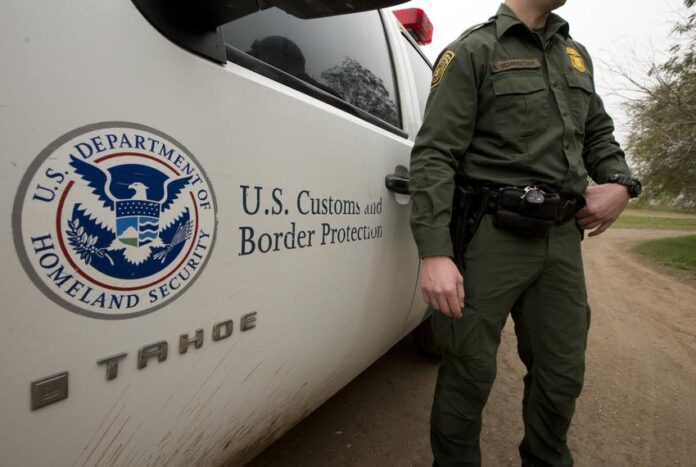 NOGALES, SONORA.- An illegal immigrant violently assaulted a female border patrol agent while she was making an arrest, U.S. Customs and Border Protection sources say.
The agent, who remains unidentified, was taking a male illegal immigrant into custody on Saturday when he attacked her, injuring her face and arms, the CBP told the local press. The agent was able to struggle with the culprit until backup arrived, and the man was subdued.
"On March 4, 2023, at approximately 4:00 a.m., a U.S. Border Patrol agent assigned to the Tucson Sector took a subject into custody near Foudy Road and State Route 92, after investigating the subject's illegal entry into the U.S. While being placed in a service vehicle, the subject assaulted the agent, injuring the agent's face and hands. Additional agents responded and took the suspect into custody," the CBP said in a statement.
"The assaulted agent was transported for medical treatment. The Federal Bureau of Investigation is investigating the assault on a federal officer. The Cochise County Sheriff's Office is also investigating," the statement continued.
The US CBP tracks hundreds of thousands of encounters each month at the U.S.-Mexico border. The unprecedented crisis has continued to worsen under President Biden's administration.
Source: OEM