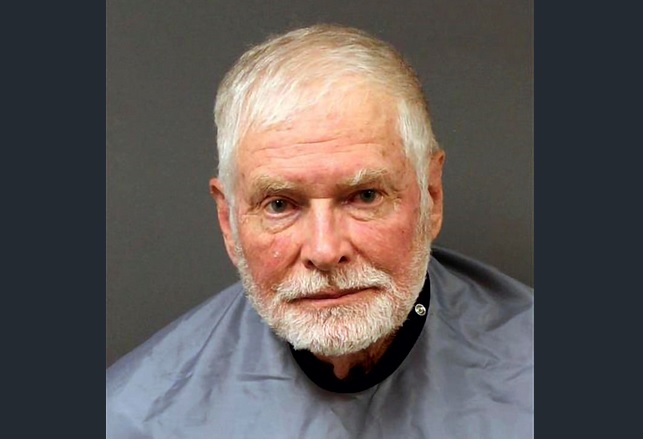 NOGALES, SONORA.- A Mexican official said Friday that her government thinks Arizona rancher George Alan Kelly should have faced first-degree murder charges for allegedly killing a Mexican migrant who was crossing his property.
An Arizona Justice of the Peace ruled last week that Kelly should face trial on charges of second-degree murder and aggravated assault in the death of Gabriel Cuen-Buitimea at the ranch outside Nogales, Arizona on Jan. 30.
That decision came after prosecutors lowered Kelly's charge from a single count of first-degree murder, which would have required a finding of premeditated intent to kill, and could have led to a death sentence.
Mexico's head of consular protection, Vanessa Calva, said Mexico had told U.S. prosecutors that her country believes first-degree charges more accurately describe the circumstances of Cuen-Buitimea's death.
She said Cuen-Buitimea was unarmed, fleeing, and was shot in the back.
Cuen-Buitimea was a 48-year-old from Nogales, Mexico, who was among several migrants that the rancher is accused of shooting at.
The judge ruled that Kelly, 74, can remain free on $1 million bail pending his March 6 arraignment, with restrictions including no contact with witnesses or Cuen-Buitimea's family and a ban on possessing firearms.
Chief Deputy County Attorney Kimberly Hunley told the judge that prosecutors intend to prove second-degree murder — that Kelly had no basis for "intentionally, knowingly, or under circumstances recklessly" shooting an AK-47 rifle toward eight or so unarmed migrants about 80 to 100 yards (meters) away.
"There is no justification for shooting an unarmed man in the back," Hunley told the judge.
Kelly's attorney, Brenna Larkin, has said her client shot into the air above the migrants. She has said Kelly feared for his and his wife's safety and the property, and that he had seen people with rifles and backpacks passing through his property.
Kelly apparently wrote about his borderlands ranching life in the self-published "Far Beyond the Border Fence," described on Amazon.com as a "contemporary novel which brings the Mexican Border/Drug conflict into the 21st century."
The shooting has stirred emotions as the national debate over border security heats up ahead of the 2024 presidential election.
Less than six months ago, a prison warden and his brother were arrested in a West Texas shooting in which one migrant was killed and another was wounded. Michael and Mark Sheppard, both 60, were charged with manslaughter in the September shooting.
Source: OEM