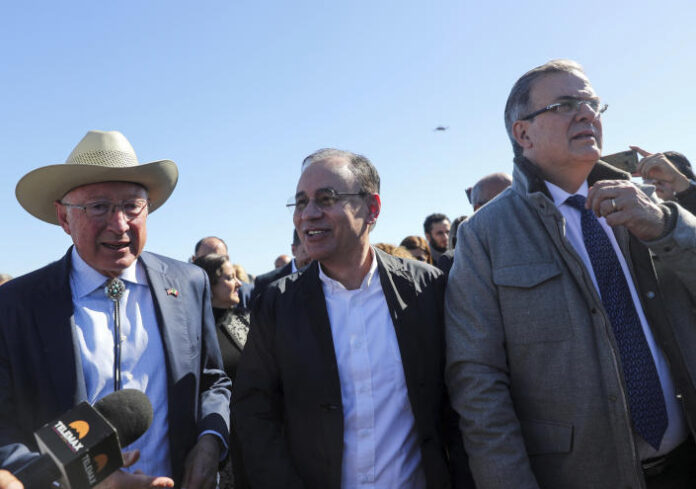 PUERTO PEÑASCO, SONORA — Mexico was pushed to accelerate its turn toward renewable energy after Russia's invasion of Ukraine last year drove a sharp increase in global energy costs, Mexico Foreign Affairs Secretary Marcelo Ebrard said late Thursday.
Ebrard made the comments after taking dozens of foreign diplomats to see a massive new solar energy project near the U.S. border.
"Mexico is making a really great effort because it didn't consider (the shift to renewable energy and electric vehicles) would be so fast," Ebrard said. The decisions made by the United States and Mexico in the past year to invest heavily in those areas "didn't appear so near before the war."
"We too have to change the focus," he said. "It has to go faster."
In April, Mexico plans to power up the first phase of a huge solar energy project near a beach town popular with tourists making the short drive from the United States.
Once completed, the full $1.6 billion project will have a generating capacity of 1,000 megawatts — enough to power some 500,000 homes. It will be the largest solar project built by Mexico's state-owned electric company.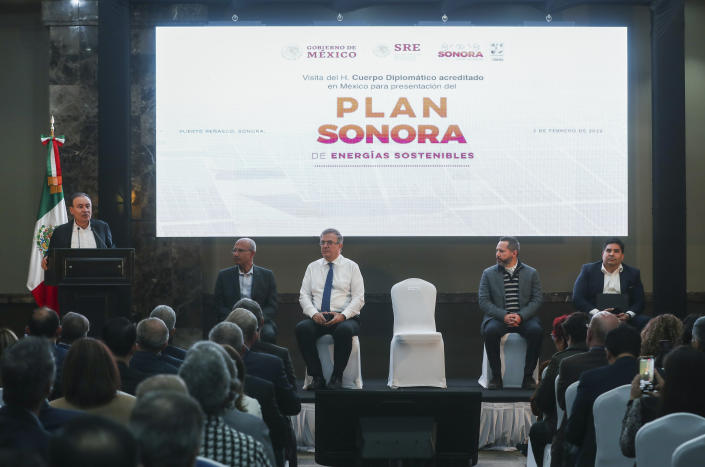 In Puerto Peñasco, near the top of the Gulf of California and the border with Arizona, rows of solar panels that tilt with the passing sun run off to the horizon hovering above the sand. The project will eventually cover 5,000 acres in the transition where the desert flattens between the rugged brown mountains and the blue sea.
The Federal Electric Commission plans to have the first 120 megawatts of the project operational by April 29, Juan Antonio Fernández, the commission's strategic planning director, said Thursday.
---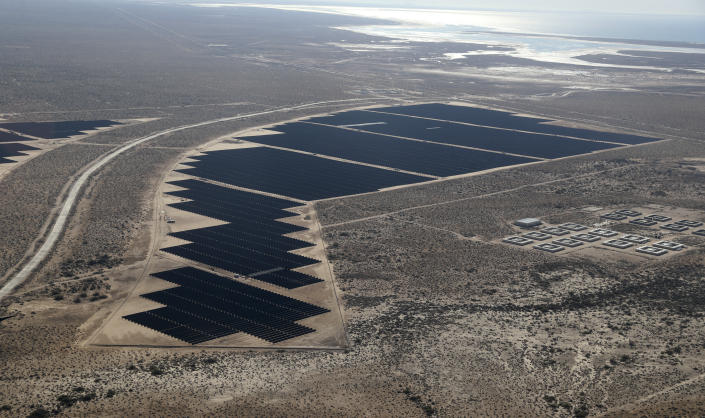 ---
Ebrard said the plan represented a "new model of development."
"We're not going to be able to do that in all of the states at the same time," he said. "But we have to demonstrate that that idea can be real and is not wishful thinking."
The turn toward renewable energy is at odds with other priorities of President Andrés Manuel López Obrador.
The president has invested heavily in propping up the long-struggling state-owned oil company. He is building a big new oil refinery. And he has pushed legislation that gives advantages to the state-owned electric company over private energy production, which in many cases was cleaner. It is the subject of a trade dispute with the United States and Canada.
Source: OEM
---
---