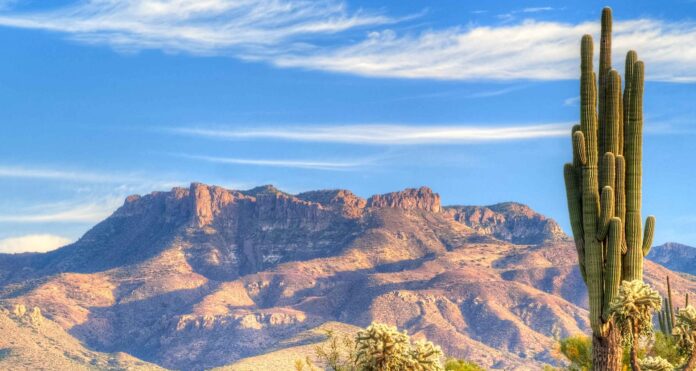 This Friday, December 3, the exhibition "Sonora: a treasure to discover" opens to the public, at the facilities of Punto México, in the Ministry of Tourism, to promote Sonoran culture
Sonora authorities announced that the exhibition "Sonora: a treasure to discover" will be held in Mexico City, as part of the tourism promotion strategies. Here, visitors will get to know various typical gastronomic products of the region, such as chiltepín, coyotas, flour tortillas and bacanora. In addition, there will be handicrafts made by the original Sonoran peoples, such as the ironwood, as well as photographs, calendars and paintings. The exhibition can be visited from today, December 3.
According to the Online Thermometer page, the governor of Sonora, Alfonso Durazo, and the head of Tourism, Celida López, announced this initiative to promote tourism.
"Sonora: a treasure to discover" will be exhibited at Punto México, a space located on the ground floor of the Ministry of Tourism dedicated exclusively to the dissemination of national tourism.
Among the regional crafts and products to be exhibited are necklaces and typical costumes, souvenirs, jewelry, saddlery, leather goods, and hats. There will also be merchandise from the representative baseball teams of the entity.
Growth in the tourism sector
This exhibition took shape from the efforts of Governor Alfonso Durazo with the federal Secretary of Tourism, Miguel Torruco Marqués.
"We have a very important promotion point in the month of December. It is the month with the highest influx of tourists in Mexico City ".

Celida López Cárdenas, head of Tourism in Sonorae
For her part, the official, Celida López explained that the agency under her charge has done hard work in recent weeks with the aim of gathering the objects that will be exhibited. In addition, he mentioned that there will also be the presence of exhibitors who will exhibit their products to visitors and potential clients.
With this exhibition it is expected to attract tourism to Sonora nationally and internationally. Likewise, it seeks to generate links between exhibitors and investors, travel agencies, restaurant owners, hoteliers and, in general, with those who make up the tourism value chain.
Source: noro.mx