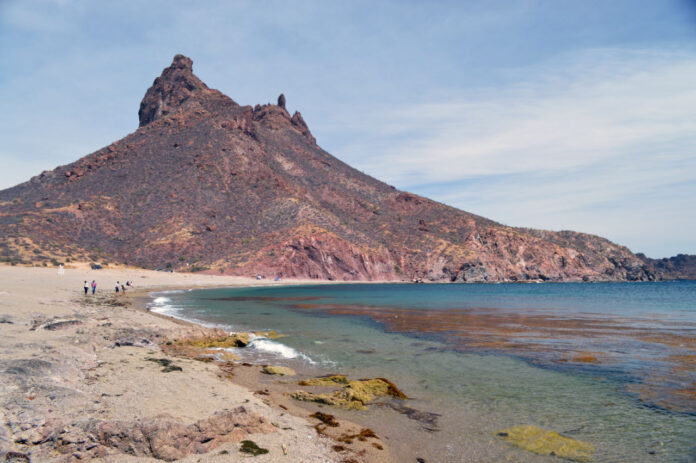 San Carlos is one of the best-kept secrets in Sonora, a true natural paradise with a private atmosphere and warm, deep blue beaches.
It is no secret that northern Mexico hides some of the most beautiful beaches in the country, characterized by the rocky and mountainous landscapes that surround them, as well as the intense blue of its bays. San Carlos is one of the best-kept secrets in Sonora, a small police station in the municipality of Guaymas that is a true paradise of natural landscapes, peaceful atmosphere and ecotourism activities. If you want to know why San Carlos is one of the must-see destinations in Sonora, and of those who love to vacation in the bays of Mexico, read on. 
San Carlos is located right on the coast of the Sea of ​​Cortez, so you can expect a natural paradise characteristic of northern Mexico, with warm waters of a beautiful deep blue and incredible mountainous panoramas that generate a perfect contrast with the beach. Being a police station in the municipality of Guaymas, and having an approximate population of just 2,264 inhabitants, it is the perfect destination for those looking for a peaceful getaway with a private atmosphere. 
One of the greatest emblems of San Carlos is the Tetakawi hill, of high landscape value and representative of the indigenous history in the police station. In past times, its rock formation was a site of survival for 'Yaquis' and 'Seris' – two indigenous peoples of the state of Sonora – and, according to popular belief, it receives its name from the similarity of its silhouette to the boobs of a goat.
Because of its 200 meters high and the beautiful natural panorama that it generates, the Tetakawi hill was classified within the 10 best ocean views in the world by National Geographic, and it is also one of the favorite places to practice mountain sports in San Carlos. It offers two different routes to get to the top that, however simple they may seem, it is advisable to travel in the company of a professional guide if you do not have experience in hiking or climbing.
Other must-see attractions in San Carlos are its beautiful beaches with intense blue waters, among the most recommended to visit are Los Algodones, San Francisco and Piedras Pintas. There you can do water activities such as sport fishing, kayaking, horseback riding by the sea, snorkeling and diving, as well as enjoying some of the most beautiful sunsets in Sonora.
If you are willing to take a small excursion to marvel at the fauna of Sonora, then you cannot miss San Pedro Nolasco Island. It is located just 45 minutes from the bay of San Carlos and is home to hundreds of friendly sea lions and endemic birds, as well as gray whales that come to the surface of the sea during the winter and spring months.
Location
Source: foodandpleasure.com