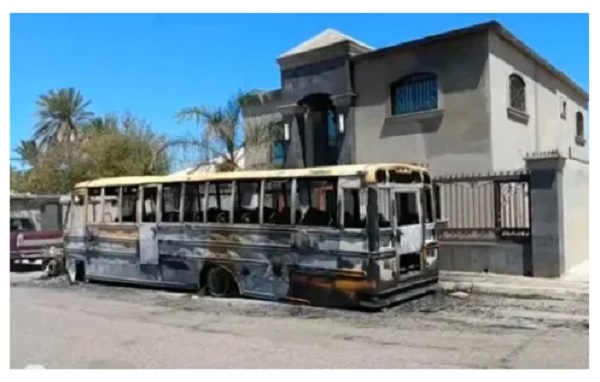 Organized crime has caused chaos in the Sonoran municipalities of Empalme, Caborca ​​, and Nogales, where violent acts have occurred since Wednesday afternoon and early Thursday morning.
Armed confrontations, fires, robbery, even the report of explosives in a passenger truck have occurred in these municipalities of Sonora.
During the afternoon of Wednesday, there was a strong mobilization of police and emergency corporations after a complaint to 911 where they alerted the presence of explosive devices inside a bus.
It was the bus with license plate number A68 of the Albatros line that was located in Caborca; which used to cover the route from Nogales to Puerto Peñasco.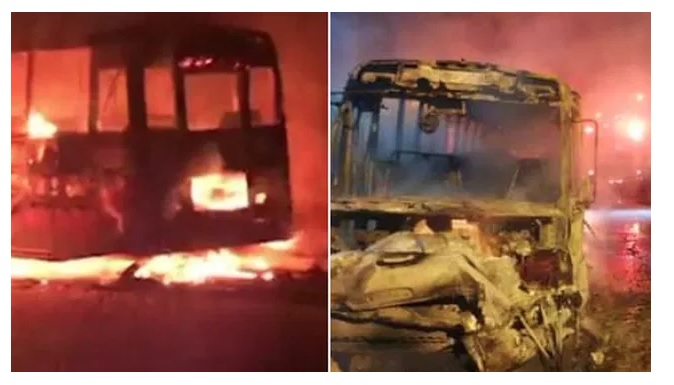 The bus station was evacuated so as not to put personnel and other transport users at risk, while agents of the National Defense Secretariat (Sedena) and Firefighters searched the unit, without an official report of these facts having been made so far.
During the midnight and early morning hours of Thursday, April 29, residents of the municipality of Empalme experienced hours of panic when there were armed clashes in various sectors, such as the fire caused by unidentified subjects in a convenience store and later the establishment was subject to looting.
In addition, men set fire to a personnel transport truck on Boulevard 16 de Septiembre and Calle 10 in Empalme's Colonia Libertad.
At noon, armed men clashed with soldiers on the Nogales border where at least two hitmen and four civilians were wounded.
In the pursuit through the periphery, the alleged criminals lost control of the unit, impacting two families whose members were injured. They were detained and firearms, vests, chargers, among other items, were secured.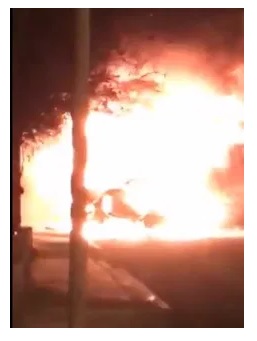 The Ministry of Public Security (SSP) in Sonora reported that in an operation coordinated with agents of the State Police in coordination with Sedena, the Navy, and the National Guard, they were able to detain four subjects involved in the violent events in Empalme.
Firearms, useful cartridges, and other artifacts were secured, Public Security reported.
Source: UNO + UNO