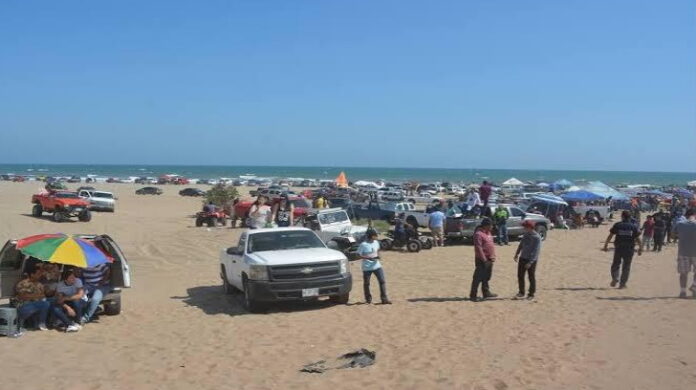 SONORA.- Given the declarations of the restrictions that will be taken by the authorities in Sonora during the holidays, some beaches in the state have chosen to close traffic to people, while others decided to continue despite the new requirements obligatory.
Due to the change in the Sonora Anticipa Map on March 20, authorities announced the restrictive measures that will be taken during the Easter holidays from March 26 to April 11, 2021.
Despite the extreme measures that must be observed in the different tourist spots (negative test for Covid-19, suspension of alcohol sales, restriction on hours, capacity, etc.), some of the beaches that will open will be Guaymas, San Carlos, Bahía de Kino, San Nicolás, Puerto Peñasco and Huatabampito.
Meanwhile, the Empalme beaches will be closed to avoid an increase in infections in the municipality. It should be noted that those who decided to open will abide by the health measures declared by the authorities. However, the Huatabampito will not request the negative test for Covid-19. 
Source: expreso.com.mx