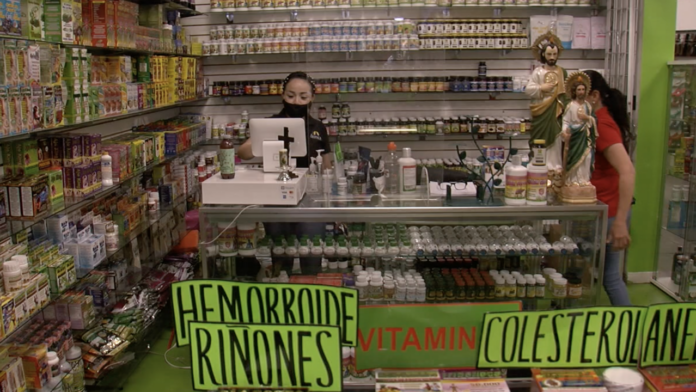 In Arizona about 125,000 businesses are Hispanic-owned, according to the Arizona Hispanic Chamber of Commerce, more than half of those businesses are owned by Latinas.
Here in Phoenix, the Mexican Consulate is launching a pilot entrepreneurship program designed to help Mexican women to start or grow their businesses.
"We're giving a step forward in order to outreach this group of Mexican women in Arizona, who are immigrants and need to obtain the tools in order to feel and be empowered in the states," said Jorge Mendoza-Yescas, the Consul General of Mexico in Phoenix.
Mendoza-Yescas says the program is called "The DreamBuilder" and it was created by the Thunderbird School of Global Management at ASU in partnership with Freeport-McMoRan.
The program is offered to all women in English and Spanish.
But the Consulate General of Mexico in Phoenix created an addition to the DreamBuilder program called "Virtual Entrepreneurship Course for Mexican Women".
Mendoza-Yescas says he hopes to bring the program to more women throughout the year, "We're planning to do this program three or four times at least each year."
About 16 women have benefited from the program so far, one of them is Lina Laura Skidmore.
"I can't wait to tell other women to take advantage of this program because this program empowers women. This program helps us to increase our self-esteem to know that we can do it. If we have a dream, we can put it together and make it come true," said Skidmore.
Skidmore is the owner of My Bambino's Childcare, a bilingual daycare.
Skidmore says she has been running the daycare for three decades, but it wasn't until just a few weeks ago that she learned about the basics of owning a business.
"Just how to put together a business plan, the program is helping us to become better businesswomen because to own your own business is a little hard because you find a lot of challenges."
One of those challenges she faced was the language barrier since she's originally from Puerto Peñasco, Sonora, Mexico.
"Before there was no help at all for us, especially for Spanish speakers," said Skidmore.
For Mendoza-Yescas, empowering women like Skidmore can have a bigger impact on Arizona's economy.
For more information about the ASU Thunderbird For Good program, click here.
For more information about the DreamBuilder program, click here.
Source: azhcc.com