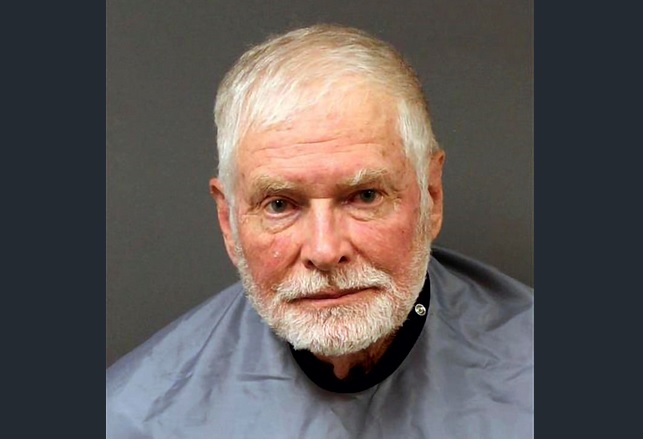 A court filing by the attorney representing a Nogales area rancher charged with the premeditated murder of a Mexican man found shot to death on his ranch offered additional details about the grim discovery, claiming the rancher had fired warning shots in self-defense earlier in the day in response to an incursion by several armed men onto his ranch.
George Alan Kelly, 75, remains jailed at the Santa Cruz County Adult Detention Center on a $1 million bond. He is set to return to court on Feb. 22 for a preliminary hearing.
His attorney, Brenna Larkin, filed a motion asking a judge to lower Kelly's bond and to release him, claiming the amount "is clearly excessive and appears to be designated to keep the defendant in custody while he fights to maintain his innocence," the motion reads.
On Jan. 30, Kelly was having lunch with his wife at his ranch home in Kino Springs, east of Nogales, when he heard a single gunshot, according to the 13-page document Larkin filed on Feb. 9. Kelly saw his horse run away scared, and spotted several men outside his home.
"They were armed with AK-47 rifles, dressed in khakis and camouflaged clothing, and carrying large backpacks," the motion reads.
After calling the U.S. Border Patrol's ranch liaison, who is responsible for aiding border area ranchers, to summon help, Kelly stepped out onto his porch with his rifle and fired several warning shots over the heads of the armed men to scare them off, according to the motion. The men scrambled away.
Border Patrol agents and Santa Cruz County sheriff's deputies arrived at his ranch minutes later, but they were unable to find any people in the vicinity. They documented the incident and took off.
It wasn't until a few hours later, around sunset when Kelly was checking up on his horse that one of his dogs spotted something on the ground. As he approached, he saw a man's body lying face down in the grass, according to the motion. Kelly again called the Border Patrol ranch liaison to report the body.
Source: N+