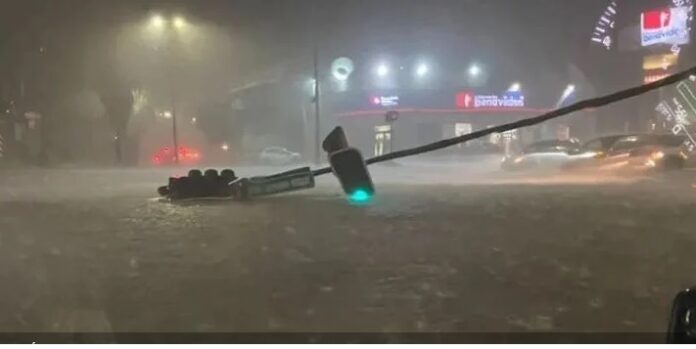 In a single day, Hermosillo went from 40 degrees to a windy afternoon with rain and hail.
Chaos was generated in Hermosillo after unexpected rain that came accompanied by strong gusts of wind and hail in some sectors of the city
In addition to the significant accumulation of water in busy avenues, traffic lights, poles, transformers, and trees were also reported to fall, for which authorities informed the population to avoid going out into the street.
The storm began at 7:30 p.m. with wind gusts of up to 93 km/h, as confirmed by the Civil Protection Coordination in Sonora.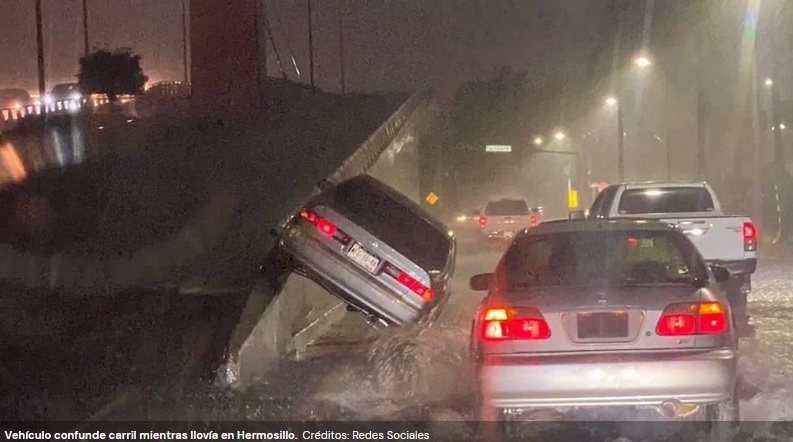 The state agency indicated that reports on more damages were addressed and that there were accumulations of water up to 46.8 mm.
The Hermosillo Police and the State Police supported the transfer of people to safer areas, as well as the rescue of others who were stranded in the flooded streets of the state capital of Sonora.
Source: Rado Formula