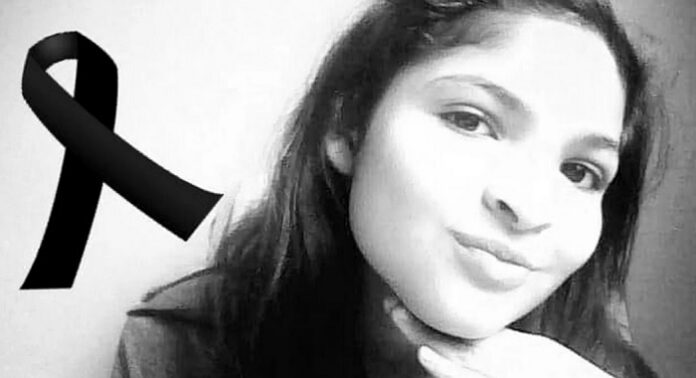 The body of 15-year-old Leicy Celina Vargas was found near a highway in Nogales, Sonora after her relatives reported her disappearance three days before.
Her relatives reported that the young woman left her house located in the Luis Donaldo Colosio neighborhood to visit a friend who lives near her; however, she never returned.
The last message that the young woman sent her mother last Sunday afternoon said that "some men were disrespecting her," then no more was heard from her.
The State Attorney General's Office (FGE) reported that the body of the young woman was located near International Highway 15, at the Imuris-Magdalena stretch.
The agency reported that investigations are being carried out to clarify the case under the femicide protocol.
Lamentamos el sensible fallecimiento de nuestra alumna, Leicy Celina Vargas Gameros, del plantel Nogales II, por lo que hacemos votos por su descanso eterno, deseando a toda su familia fortaleza por tan irreparable pérdida. D.E.P.🙏 pic.twitter.com/T9qEuhSf7o

— CECyTE Sonora (@CecytesSonora) July 7, 2021
Leicy Celina was a student at the Cecyte campus, Nogales. After her death, the educational institution regretted the events and expressed its condolences to the victim's family and acquaintances.
With the request of Justice for Leicy, in social networks, activists and feminist groups called a demonstration next Sunday for the death of the young woman.
Source: La Razon