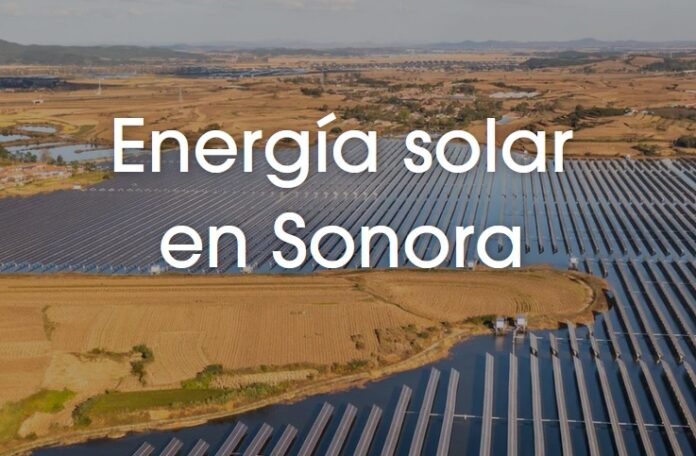 Stage one of Mexico's 50bn-peso (US$2.5bn) Sonora plan will require infrastructure, clean energy, and mining projects with investments from the US and Canada, President Andrés Manuel López Obrador (AMLO) said on Tuesday.
AMLO was speaking after Mexico's presentation of the plan at the UN's COP27 conference in Egypt on Sunday.
He said the plan for Sonora state, which borders the US, is broken down into three elements. Notably, he confirmed that the private sector would be allowed to participate in the mining of lithium, something that remained unclear since the mineral was nationalized in April.
The first element involves five solar plants with transmission lines, such as the ongoing US$1bn Puerto Peñasco solar park that public utility CFE and the state government kicked off in April. The second involves a series of logistic projects such as the modernization of Guaymas port, airports, and highways. And the third is concessions so US and Canadian companies can construct infrastructure in Sonora to exploit lithium.
"We want the mineral to stay in Sonora, that a committee is established to create plants for the manufacture of batteries and that they are used only in automotive industries installed in the same state," AMLO said, adding that any public-private partnership will require the government to be the majority shareholder.
Although the plan is still in the making, López Obrador said the idea is to include the state's northern neighbors – who are partners in the US-Mexico-Canada trade agreement (USMCA) – and that only companies from the three nations will be allowed to participate.
Sonora will be home to state lithium company LitioMx, which was created by decree in October under legislation nationalizing the soft metal. According to the document, the company will have control over every aspect of the supply chain, but it did leave the door ajar for the state firm to work with private sector companies.
LOGISTICS PROJECTS
Among the Sonora plan's most advanced projects are those related to logistics infrastructure, according to the president.
These include a 100km four-lane highway between Tecoripa and Guaymas, and the modernization of Guaymas port.
The two involve a total of 5bn pesos in public investment, the government said in February.
AMLO added to the list on Tuesday the upgrade of the Ciudad Obregón and Guaymas airports, which will handle passenger and cargo traffic. A concession for managing the latter will be launched soon, he said.
The Sonora plan also involves border infrastructure such as customs facilities in collaboration with the US government. Another major work is the new railroad bypass in Nogales, which BNamericas profiled in February along with three other major border works.
The project involves ongoing negotiations with infrastructure and mining giant Grupo México, owner of railroad operator Ferrovalle, to remove some tracks in the border city.
Source: El Universal