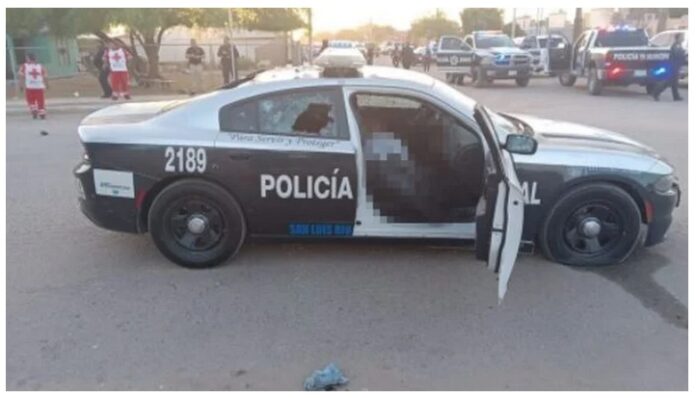 Violence in northern Mexico continues and on Tuesday a new attack was announced against two municipal police officers from San Luis Río Colorado, Sonora, who were executed inside their unit by a group of armed subjects.
It was during the afternoon of April 19 that the residents of the Altar neighborhood were alerted by a flurry of gunfire coming from 36th Street, on Mérida Avenue.
Videos shared on social networks showed the exact timing of the attack. Although there is no image of the attack, the bullets are very evident. Thanks to this evidence, it was revealed that the shots lasted almost a minute.
Later, another footage recorded by two subjects onboard a vehicle traveling on the same highway where the attack against the two municipal agents traveling on patrol 2189 was recorded.
As soon as they paired the unit, they realized that it had dozens of perforations by projectiles from firearms. "No m*mes, they killed the v*rga", was the cameraman's reaction to being so close to the area.
Moments later he decided to turn around and stand in front of the car in order to get a better picture of the tragedy that occurred just moments before his arrival.
The Attorney General's Office of the State of Sonora (FGJES) announced that it opened investigation kits that include personal, family, and work relationships due to this event in which two municipal police officers assigned to Traffic lost their lives.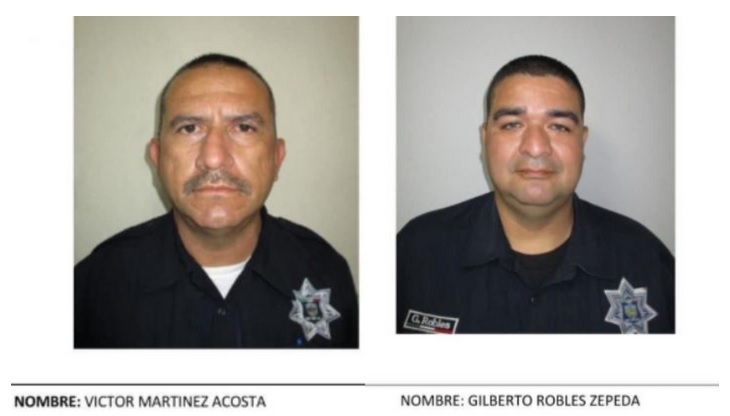 ---
Both subjects were identified as Gilberto, 42, and Victor Daniel, alias El Pájaro, 48, who were killed by, according to the first investigations, a group of people traveling aboard three vehicles, from which they detonated against the patrol.
Finally, the Prosecutor's Office indicated that Expert Services personnel collected various casings of firearms of different calibers, such as .223, 7.69×32, and 9 millimeters. Elements from the three levels of government, members of the State Security Board, also attended.
So far, no further details have been provided regarding this crime, but it is expected that in the next few hours the search operation will bear fruit and provide information regarding those suspected of this attack.
Victor Martinez Acosta, El Pájaro, was just 48 years old. He was born on January 21, 1974, and joined the municipal police of San Luis Rio Colorado on March 1, 1999. After 23 years, his life culminated in the attack of an organized crime group.
For his part, Gilberto Robles Cepeda, 42, was born on August 10, 1979. He joined the local police force on March 4, 2004, when he was 25 years old. Today, after nearly 20 years in service, his life was taken from him.
Source: INFOBAE