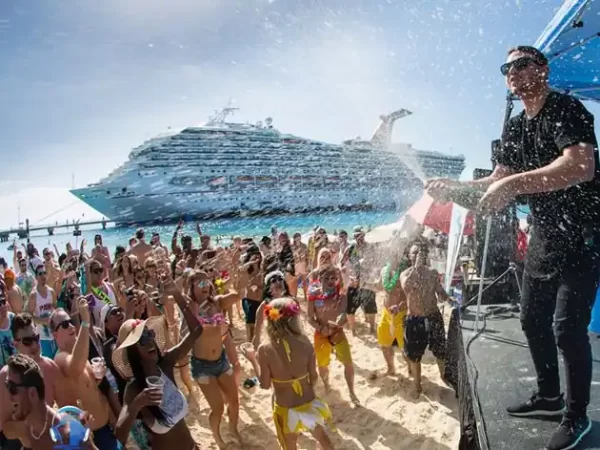 SEASON DATES VACATIONS IN ROCKY POINT SONORA MEXICO
Once in a lifetime, Puerto Peñasco Mexico Spring Break 2022 is a must-do experience, for people living near the border, a spring break destination within walking distance of home for this 2022.
The location near the border, and some of the largest locations near Mexico, make this tourist destination a favorite spring break spot that has brought back memories for years.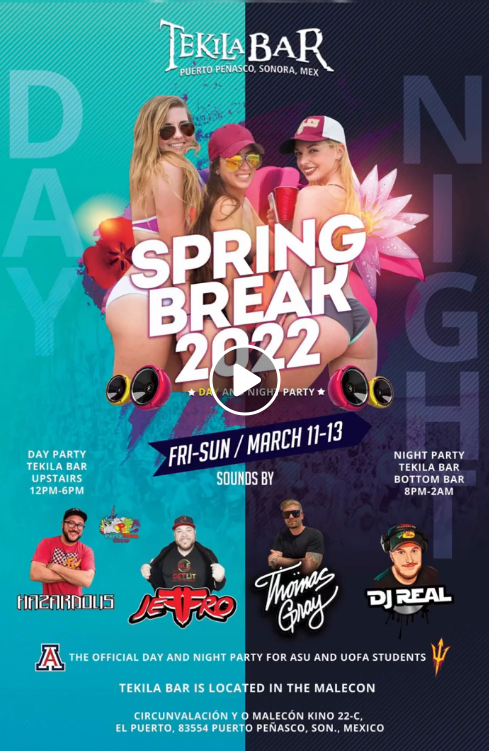 WHEN IS SPRING BREAK 2022 IN ROCKY POINT MEXICO?
Spring Break takes place during February, March, and April. For specific dates, it is best to check with your school, college or university calendar.
HOW LONG IS SPRING BREAK IN PUERTO PENASCO MEXICO?
spring break lasts in Spring break usually lasts two to three months. However, your school, college or university probably only has a week or two of vacation time.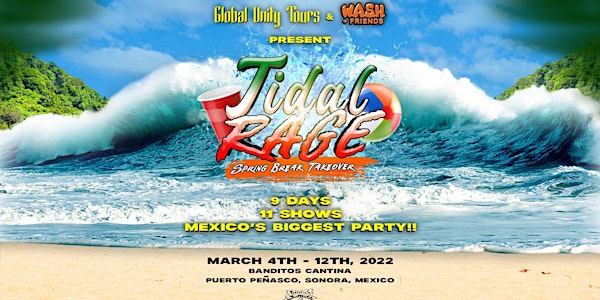 THE BEST PLACE FOR SB 2022
All month long, this city gets busy with visitors, who for many reasons ranging from being conveniently located, just a short drive from the border, you can pack your things and your friends and go to Baja California, it's much more way affordable way to get there, than taking a plane to Cabo, Puerto Vallarta, or Cancun .
There are much more affordable ways to stay this Puerto Peñasco Spring Break 2022, from hotels and resorts, and vacation rentals, to caravan parks and RV campsites, for you and your friends, you can pack up your tent and that's it.
Lots of partying throughout Puerto Peñasco from downtown to the Malecón and the beaches, coming and going along the way.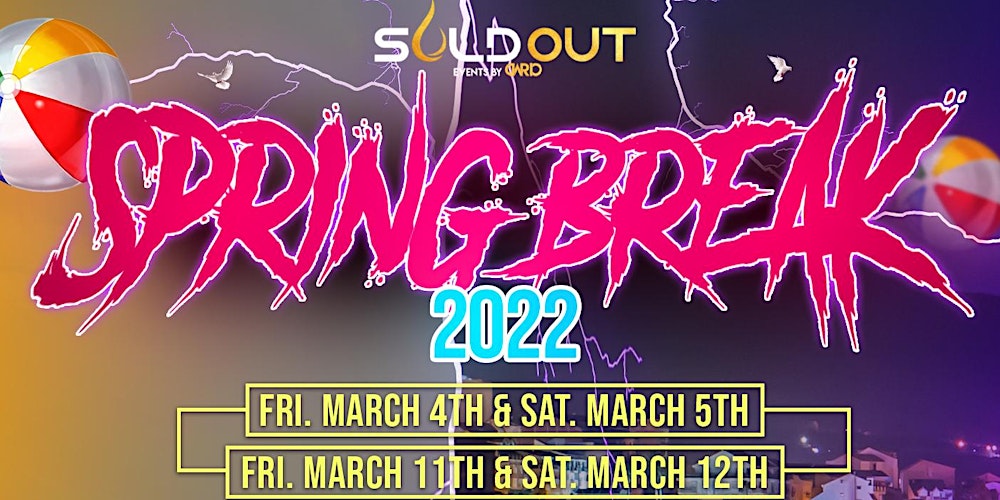 START PLANNING YOUR NEXT RPSB 2022 IN MEXICO
You don't need much time to plan your break, make your budget, get your friends together and it's everything like food and drinks, it's much cheaper than us, you could get more for your money.
If you don't have a big budget to go elsewhere, or just love this place for a break, don't think twice this season.
All the people in Puerto Peñasco will be happy to receive you and give you the best experience, because they know
that you can come back later, maybe not on a spring break, and with a larger budget, I just want you to fall in love with the place.
SPRING BREAK 2022 IN PUERTO PEÑASCO (PUERTO PEÑASCO) , ENSENADA AND ROSARITO BAJA CALIFORNIA MEXICO
A great party moment awaits you this year at the Puerto Peñasco Spring Break in Baja California, in the middle of the desert in some remote places of Baja.
Safe and close to home, you won't be driving all day, but it will be a good road trip.
A great idea could be to party in a city, visit Ensenada, Rosarito, and Rocky Point (Puerto Peñasco). 
Here in Baja California and in part of the state of Sonora, there are several points that are highly recommended to take advantage of these vacations.
They are relatively close, so they not only enjoy a party on the sunny beach of the beach, they choose from several places that are very popular, and for several years they have been the favorite places and places for the most fun beach parties, which are held one year after the year.
These locations are only a few miles apart from each other but offer different settings, proposals and environments that make it unique and must be visited.
You can visit the town of Rocky Point (Puerto Peñasco) and enjoy it for a day, then head towards the town of Puerto Peñasco, then head towards Ensenada and finally Rosarito.
Where these places have the best events year after year, with the best parties and activities to have fun.