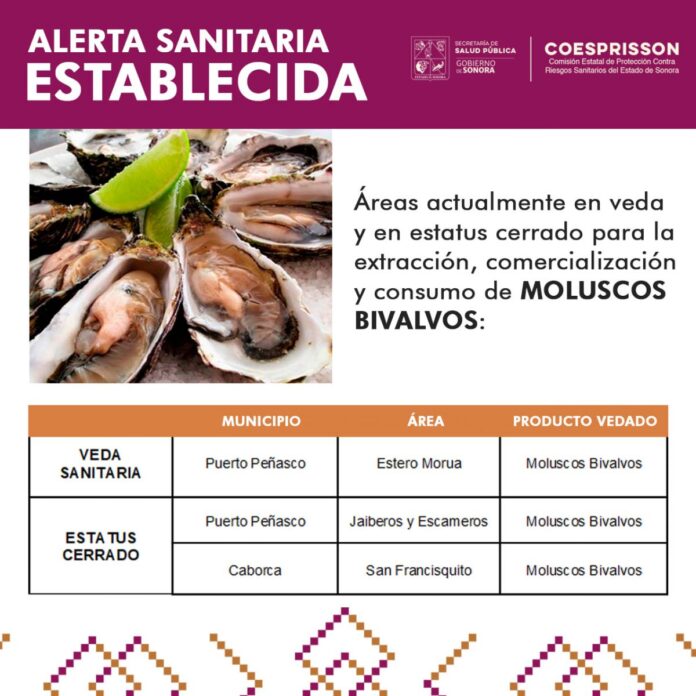 On January 28th, a precautionary health ban on bivalve mollusks in Puerto Peñasco went into effect, spurring State Civil Protection (CEPC) to advise people to avoid consumption of bivalves from the Morua Estuary for the moment (between Las Conchas and Playa Encanto).
The temporary health ban includes a prohibition on the extraction, production, sale, and consumption of bivalve mollusks from the Morua Estuary, including impacts clams, oysters, and mussels.  The Sonora Secretary of Health emphasizes the importance of noting there is no evidence of the health risk impacting other sea species including fish, shrimp, octopus, or crab.
The recent alert was based on recommendations of the Federal Health Risk Protection Commission (COFEPRIS), noting an increased risk of food intoxication due to high levels of PSA biotoxin saxitoxin per Mexican Norms.
The solely preventative measure will remain in place until COESPRISSON determines there is no longer a health risk due to consumption of the bivalve mollusks.