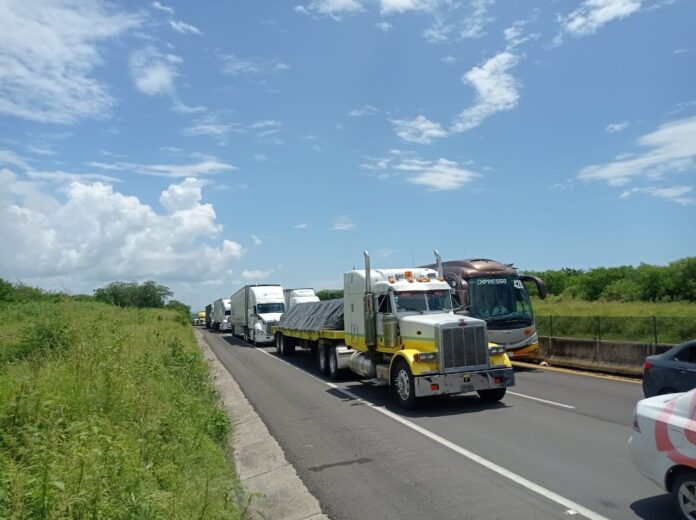 Mazatlan Sinaloa. According to data from the National Guard, from this point on, the circulation takes towards the State and then advances on the Free towards Culiacán
The toll road and the libre were severely damaged and users are asked to take precautions when driving to reach their destination.
The toll road was closed on Sunday night, opened on Monday afternoon, and one hour later it was closed again due to damage at kilometer 140, in Obispo Station.
Since Sunday night the lines were kilometers long and thousands of people are affected.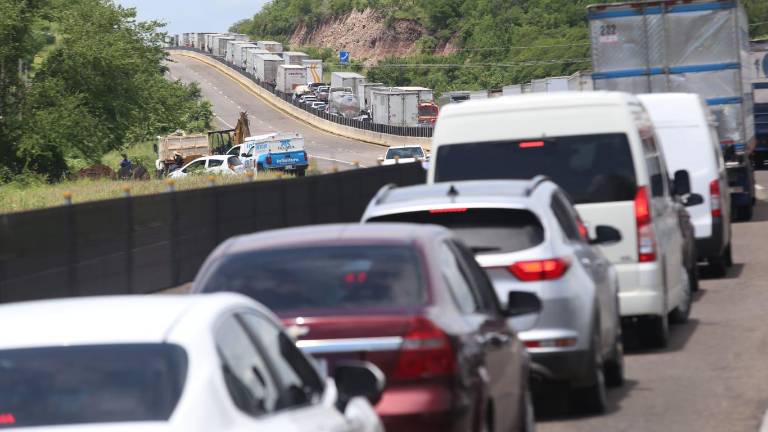 The Mazatlán-Culiacán maxipista was reopened from the afternoon of this Tuesday, leaving free traffic for both vehicles and cargo trucks to La Cruz de Elota, after the effects left by the torrential rains generated by Hurricane Nora and motorists have been stranded for several days in this area of ​​Sinaloa.
Inspector Karlo Castillo Gracia, commander of the National Guard Roads Division based in Mazatlán, explained that the vehicles will be diverted to the state highway and there they will have to take the Libre to continue their way to Culiacán, and vice versa.
"Right now we are going to release the lane in the direction of Culiacán, at the Marmol booth we are going to open the circulation to Cruz de Elota and Cruz de Elota, we are going to divert them to the Libre highway."
He indicated that the carousels will be implemented in coordination with colleagues from the Cruz de Elota Station, as well as other authorities to provide the facilities and assistance required by users.
All vehicles and cargo trucks that transit through the Mazatlán-Culiacán highway, up to kilometer 89, the National Guard, Mazatlán division will receive them to direct them to the State highway, in the Cruz de Elota, which connects to the Mexico 15 International Highway , where users will continue their journey to Culiacán or vice versa.
The toll road was severely damaged and users are asked to take their precautions when driving to reach their destination.
Source: noroeste.com.mx, lineadirectaportal.com